Greetings!
When GEWI implemented the TIC Project feature in 2015, the original purpose was to support the
TIC for Road Incident Management
(RIM) solution. In the past year it has become evident that TIC Project can provide benefits to more solutions, including TIC for ITS Asset Management described in this newsletter. The TIC Project feature is even used for GEWI's business operations with the TIC User Feedback feature on GEWI's own Customer Service system. Read more about all of these implementations of TIC Project in this newsletter.
As a platform for data collection and harmonization, TIC must work with custom formats used by our clients and be compliant with popular standards, for example DATEX II, a standard data exchange format. To keep up to date with the latest DATEX II developments, GEWI will attend the DATEX II forum next month.
The
TIC Digital Map
product feature is at the core of most of GEWI's solutions and in this issue we'll profile Jürgen Terpe, a 13 year GEWI veteran who is one of the leading experts in map and network data.
Should you have any questions about anything in this newsletter, to discuss your requirements, or schedule a product demonstration, please
contact
us at
info@gewi.com
.
ITS

(Intelligent Transport System) assets can now be viewed and managed consistently, all on one common system using TIC, GEWI's commercial off-the-shelf software (COTS) product.
Asset types are easily added based on customer demand, and the current list includes traffic lights, VMS signs, road sensors, emergency phones, and weather stations.
TIC for ITS Asset Management did not just happen by accident. For nearly 15 years GEWI has expanded and improved its TIC Software features as a result of customer requests from around the world. As the number of new data sources and types of ITS devices has grown, GEWI has received requests to help monitor, manage, and maintain these devices and assets, all harmonized on one system.
When GEWI redesigned the TIC platform with the launch of TIC3 in 2009, a high level of flexibility was built in to easily add new object types. ITS assets, just like all other product features shown in the diagram below, are based on object types. Once new object types are configured, they can be immediately and consistently used with TIC's standard processing features: collect, manually create, view, store, monitor, automatically create, and distribute

.
Click here to view a full size version of this image.
In 2015

, a new product feature named TIC Project was developed as a core part of GEWI's TIC for Road Incident Management solution. TIC Project is now also used for GEWI's newest solution TIC for ITS Asset Management.
The Traffic Camera Example
One way to understand how TIC can be used for Asset Management is by the example of how an agency can monitor, manage, and maintain traffic cameras. First, TIC is configured to collect all traffic cameras from multiple manufacturers systems so operators can view them all on the same system. Many details of the cameras can be consistently viewed on a list or map, for example the location, manufacturer, model, and operational status.
When a camera failure is detected, TIC will automatically create a project and an operator will need to take action using the agencies custom designed step-by-step response.
TIC can be configured to automatically alert the responsible maintenance contact based on the specific camera details, such as by make and road location, and the operator will follow the response process steps, until the original camera failure is resolved.
Customized Agency Response Process
TIC has been designed to allow each agency to decide exactly which steps should be taken from detection to final resolution in the response process, and the response can be customized by asset type or many other characteristics.
Response steps can be added or deleted on the fly and post-incident analysis by managers can determine if any one-time step variances should be permanently added or deleted from the official response plan for continuous improvement.

All-in-one Solution
Because TIC was developed as an Advanced Traffic Information System (ATIS), TIC can also provide planned and actual event information to broadcasters, web sites, other applications, and systems including navigation devices, about any traffic and travel related impact caused by the event. This includes suggesting alternate routes either on-the-fly, or based on predetermined plans.
Real-time and Post Event Analytics
Every step of the response is recorded to enable management to monitor the status of any event in real-time, and to analyze the response effectiveness afterwards. This allows for a continual process improvement loop to be created to improve responses according to many factors such as type, location, involved agencies, operators, and many more.
For more information,
contact
a GEWI representative in your region.
For GEWI's TIC Software to be used worldwide, TIC needs to be compatible with both standard and custom data exchange formats. One such standard format is DATEX, and the DATEX II User Forum will take place in Dublin, Ireland from 13-14 September 2016. GEWI's Director of Product Development Rainer Klockmann will attend DATEX II User Form to keep informed of the latest developments
With recent advancements in connected and automated vehicles, DATEX II is one of the standards that is evolving to support these emerging technologies. Accordingly, GEWI continually implements updates to meet these standards as required by our customers' projects. This constant evolution ensures that TIC meets the most advanced needs of GEWI customers.
TIC has been compliant with the DATEX standard since 1999 as it has evolved for information exchange between traffic management centers, traffic information centers, and service providers. DATEX II is just one of several standards TIC Software can use to exchange data between systems. Moreover, as a commercial off-the-shelf system, (COTS), these standards and features are available through TIC system configuration instead of custom software development, helping to increase system reliability and reduce costs.
The
TIC Project feature was first implemented when GEWI won a competitive public tender to create a Road Incident Management (RIM) system.
Since the RIM system has been deployed, it has become clear that the TIC Project feature can be reused for other traffic related solutions, including TIC for ITS Asset Management.
The TIC Project feature was designed with a great deal of flexibility to allow for the customization of major steps, such as:
Monitor
Detect
Verify
Respond
Inform
Clear
Work Consistently
Within each major step listed above, each organization can specify any number of actions to be taken as a response plan. TIC is designed to make it easy for operators to follow the specific response plan and allow for management to see in real-time what steps have been taken and the current project status.
Shorten Response Time
TIC also integrates with phone systems and contact databases to allow for immediate identification and communication with the appropriate agency or individual responsible for individual Project steps.
Work Quickly with Fewer Errors
TIC can save operator time and workload with
predefined plans, automated processes, and the
prompting of next steps in a project.
Multiple teams use the same intuitive interface to quickly create information, helping to reduce response time and data entry errors.
Joint Teams and Processes
TIC can be configured to simultaneously support
multiple teams, and can include other agencies and sub-contractors within harmonized processes.
Project for Asset Management
Custom steps can be created for each asset type. For example, some assets may only require steps to monitor and respond, while assets may also need to be repaired, using the additional ATIS features of TIC such informing the public by creating traffic and travel event information, and simultaneously same time informing departments, agencies, and individuals responsible for asset repair.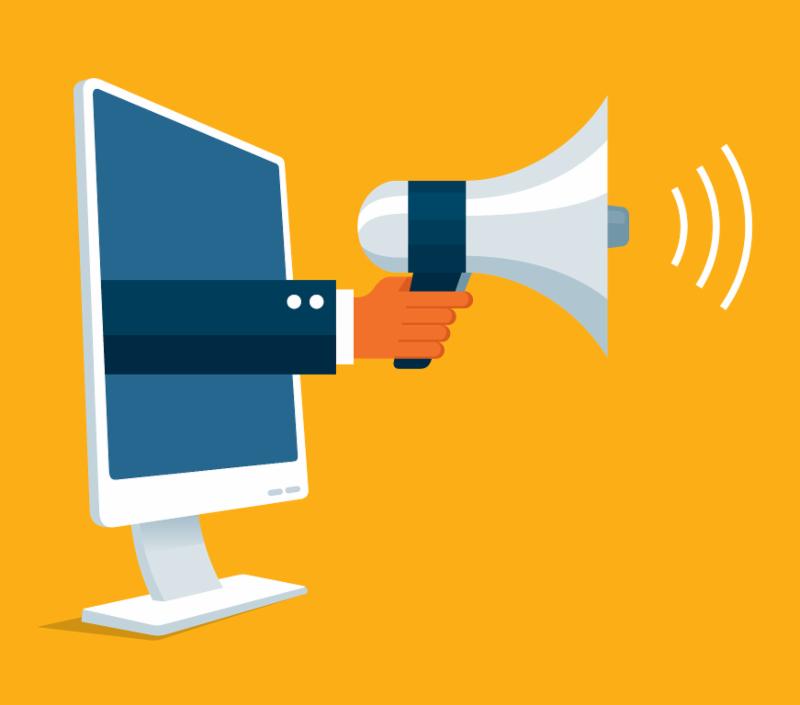 Since GEWI

was founded in 1992, customer feedback has been an important part of the product development process.

Many important features of TIC Software started out as a request from a customer. With the TIC Customer Feedback feature now built into TIC, it is easier than ever to record new ideas and requirements, and to inform the user about the progress of their request.
The process begins when a user creates a user feedback message which is then received by the customer's own supervisor or administrator to decide who is responsible for processing the message. If GEWI is responsible, a new TIC User Feedback project is automatically created and the message is linked to the project.
This uses the exact same TIC Project feature as described in this newsletter for the TIC for Road Incident Management (RIM) and TIC for ITS Asset Management solutions.
When the TIC User Feedback project is created, the responsible GEWI Customer Projects person is notified to start analyzing, monitoring, and when required responding. At this point, all responses and action steps are recorded in the TIC system, and the customer can log onto GEWI's customer support website to track progress
.
Benefits
Requests are submitted directly from the TIC system so they are consistently formatted and include any screenshots or important information such as the software version and source of the TIC User Feedback.
Because responses are tracked online, customers are always up-to-date on the latest status of the feedback. Time is saved by both the customer and GEWI as there is no need for back and forth status emails.
Because the progress is tracked using the TIC Project feature, the appropriate GEWI resources are easily engaged to be able to contribute, as well as track updates and interactions.
For more information about this feature, visit
www.gewi.com
to
contact
a GEWI representative in your region.
First responder safety is an issue worldwide, and GEWI participated in a panel discussion during the recent ITS America annual conference. The panel discussed how new and emerging technologies can make the job of first responders safer.
GEWI North America CEO discussed how First Responder safety can be improved, including:
Using technology to shorten initial response time.
Reduce the risk of incidents by shortening the time first responders are on the scene.
Increase safety by informing drivers more rapidly and precisely of hazards ahead.
Real-time alerts of dangerous situations such as wrong-way drivers.
Post-event analytics to continually improve response plans.
The ITS America conference was held 11-15 June, 2016 in San Jose, California and was also attended by GEWI Worldwide CEO Hagen Geppert, and Eli Sherer, Director of Customer Projects for GEWI North America.
If you would like to schedule a demonstration of the TIC Software please email
jim.oneill@gewi.com
.
GEWI has recently updated both the TIC for Traffic brochure as well as leaflets for all of the TIC market solutions. The new leaflets feature the latest information and features for each market solution.
Click the link below to view and download the brochure and leaflets:
As a commercial off-the shelf (COTS) solution, TIC
can be deployed and expanded much more quickly and cost effectively than custom build-your-own solutions while offering the most advanced features and functionality.
T
o schedule a demonstration, or for more information
contact
a GEWI representative in your region.
GE

WI's
web site
includes
videos
for many of the TIC product features. These videos make it easy for website visitors to self-demonstrate the TIC system and to view how specific pro

duct features can be used for a variety of public and private sector markets.
More videos are being produced to provide an introduction to other TIC product features, so check www.gewi.com occasionally to view the new videos.
GEWI Newsletter
Jul/Aug 2016
GEWI Profile